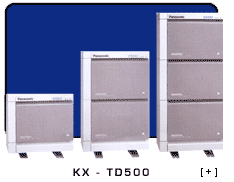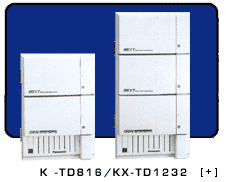 The Digital Super Hybrid System brings you versatile solutions to stay ahead of your evolving office environment. Our call centre Management, Wireless Equipment, Voice Mail and ISDN compatibility gives you solutions to fit your individual needs.
The systems are designed to grow as your business grows. The super Hybrid extensions ports can accommodate Digital/ Analogue proprietary telephones as well as wide range of communication equipment. It saves cost of extra wiring or cards.
With the power of expandability the systems deliver comprehensive office infrastructure solutions such as the Extra Device Port (XDP) and System Inter Connection (SIC). They are designed to respond to your expansion needs at the lowest cost.
The system available in three different models:
KX-TD1232
, from 8 CO lines & 16 extensions, expandable up to 12 CO lines & 48 extensions in single unit. With the expansion unit you can further expand up to 24 CO lines & 96 extensions. And with the unique feature
XDP
the system can accommodate 128 extensions.
KX-TD 500
, The universal port system which enable to configure the system as per the requirement, from 192 ports to 512 ports. Can accommodate 192 CO lines and 448 extensions. With advanced C T I features, Voice mail integration, and more. At Panasonic we like to say "
Nothing is impossible
"
For specifications and feature for K- TD816/ KX - TD1232 click here
For specifications and feature for KX- TD500 click here
KX-T7441
> 48 Direct Station Selection/ Busy Lamp Field Keys
> Answer Button
> Release Button
KX-T7436
KX-T7436 has a unique feature OHCA* which allows you to inform a busy extension that another call is waiting through the built-in speaker.
KX-T7433
Superior model with LCD

KX-T7565
Standard model with LCD

KX-T7560
Simple model with monitor

KX-T7440


DSS Console

> 66 Direct Station Selection
Busy lamp Fields keys
For specifications and feature for Digital Proprietory Telephones click here